Mastering Support in Slack: Unleashing Slack's Potential with Zendesk
When you build technical products you spend extensive time & money perfecting implementation, onboarding, and countless other things to provide the best customer experience. But, how many of us think about the investment into things like Support?
As customers, we'll always find a way to need additional support from our vendors and it can vary from issues logging in to a product, to more serious failures/outages.
We'll pick up this very topic with our friends at Mixpanel. Join Shayan, Sr Manager of Customer Support, at Mixpanel and lean into how he offers best in class support through Slack, and uses legacy tools like Zendesk to perfect the end-to-end flows.
Shayan's team has reduced First Response Times by 95%, and he'll share some of what it took, the before and after, and where he feels there is still room for improvement.
RSVP TO JOIN THE WEBINAR 🚀
Speakers
Mike Molinet
Co-founder, Thena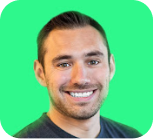 Shayan Aminmadani
Sr Manager, Support, Mixpanel